Looking for a at-home women's hair stylist ?
On this page find all the hairstylists and cosmetologists offering in home women's hairstyling services around you. Wether you are looking for a blow dry, a simple up do or a detailed up do, you will find it on this page. Our mobile hairstylists are everywhere in the Southeast : Georgia, Florida, North Carolina … Check their locations.
The Best At-Home Women's Hairstylists
Home hairstylists for women : find the inspiration online
Sources such as YouTube, Instagram, TikTok or beauty and lifestyle websites or blogs will show you a variety of styles and hairs. Inevitably, you will find someone that has the same style or haircut as you. Benefits of searching the web for advice is that many of these people talk about their experience and make it feel personal. People on the internet will tell you how their experience went with their stylist, and what it is like to actually get the haircut/style.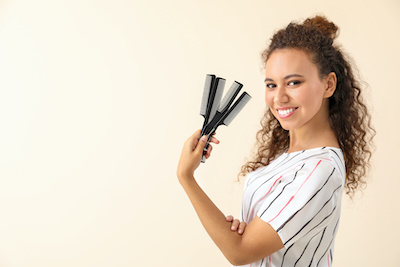 In social media or blogs, many people will also style, dye, and cut their own hair. And whatever the outcome is … that is something you might want to try or are or at least it can be a source of inspiration.
There are many tutorials for different styles, and information on the occasions that you could use the styles for.
A downside of searching online is that you come across a lot of opinionated people, and most of the time you don't know the nature of their hair or what was their initial hairstyle. So it is hard to know if what worked for them will work for you? Is it even possible to do the same style with your type of hair ?
Plus you must consider that the look may not be as great as it is online, or maybe you have to do more maintenance than you would like to.
Remember also that their experience with the style or cut will not be your experience. Someone may not recommend a particular product, for example, but it could work for you.
Hair grows back, so don't be afraid to try new hair styles
Probably you shouldn't be afraid to try new things regarding your hair, but do not ignore general suggestions or warnings offered by others. To sum up browsing online is great to get ideas and options but in the end only a beauty professional will be able to tell you if the style you want is doable or if this style is a good fit for you.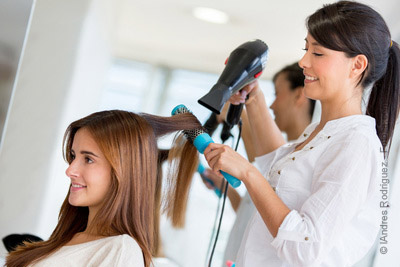 Having a bad hair day ? Or just needing a haircut in the comfort of your home ? Shoot us an email or give us a call.
Also we provide all types of services : blow out, silk press, installation of hair extensions,