23rd of October, 2023
During the past decades in most western countries, it was common for seniors to transition to a nursing home or assisted living facility to get the care they needed as they got older. However, in more recent years, in some countries, more elderly individuals have opted to remain in their homes. these older adults and their families have decided to "age in place".
What is aging in place ?
The U.S. Centers for Disease Control and Prevention defines aging in place as :
The ability to live in one's own home and community safely, independently, and comfortably, regardless of age, income, or ability level.
If your parents or a loved one want to enjoy freedom in an environment where they have built memories over the years, assisted living services in their own home, should be an option to consider for their wellbeing. And this has grown in popularity.
Aging in place is called "at home assisted living", because you have to set up the proper environment and infrastructure for the older person to feel and be safe, independent (as much as they can) and comfortable.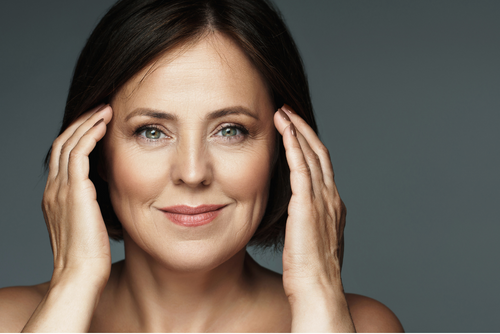 This infrastructure is supported either by caregivers, who usually are family members, home care services providers, often a mix of both to address the many different needs of an older adults, plus healthcare processionals.
At-home personal caregivers help your loved ones with tasks like driving, cleaning, opening jars, bathing... The service can take care of daily activities and is available on a part-time, as-needed, or full-time basis.
Outside service providers obviously relieve the family and relatives of caregiving duties and ensure comfort for both the cared loved ones and family members.
However, all duties probably shouldn't on the shoulders of outside caregivers as there are things they can not do. The service may not cover health-related services, so consult beforehand to know what is included. Usually, home care service providers deal with non-medical care. You will still need to watch over the medical needs of your loved one(s).
Does My Loved Ones Need Assisted Living?
How do you know that your loved one needs personal care services?
Here are some signs you should look for to tell if your parent, friend, or loved one needs assistance :
Does your aging or sick relative always wear the same outfit or clothing? This could indicate they need assistance.
Can your loved one administer their medication, and how often do they forget to take medicine as prescribed?
Is your loved one no longer able to maintain their property, house, or yard?
Have you spotted bruises that indicate incidences of falling or a problem moving around?
Is your loved one skipping meals? Check for uneaten food or spoiled food in the house.
Generally, would your loved one be safer in the hands of a caregiver in case of an emergency? If you would not respond appropriately then consider personal care services.
If the answers to these questions are "yes", then assisted living care is something you should consider. Sometimes, your loved one may need the services for just a few days, or they may require the presence of caregivers all the time. Assess what your loved one needs to choose the right category of at home caregivers.
A Senior's Guide to Aging in Place Comfortably
Set up your home to accommodate aging in place
As people get older, they tend to experience some level of physical decline""such as sarcopenia, a natural deterioration of muscle mass that comes with age. You may notice diminishing strength, balance, and coordination. It's important that your house or apartment is set up to accommodate these changes.
According to Reuters, "one-floor living" is ideal for seniors who want to age in place. If your house has multiple levels, try to set it up so the essential rooms, like the bedroom and kitchen, are all on the ground floor. Alternatively, you might invest in a chair lift to help you up the stairs in the future.
CNBC provides a roundup of additional home remodeling projects that can help make a space safer for seniors. For example, you might replace a bathtub that has a high ledge with a walk-in shower with a seat. Smaller changes in the home might include installing more lighting and adding grab bars to prevent falls.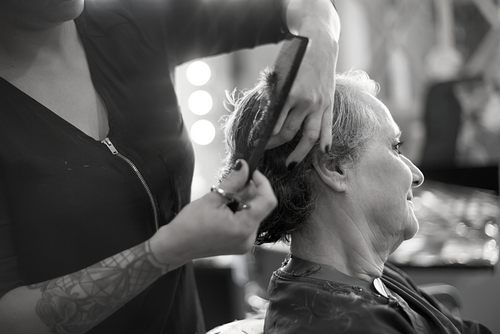 Consider current and future lifestyle changes to promote safety and comfort
Changing your property may not be enough to accommodate comfortable aging in place. Lifestyle alterations are also often necessary. You can check Forever Home, they provide solutions for senior to age in place, conveniently and safely.
When considering lifestyle changes, take a holistic approach that goes beyond the home. Take driving, for instance. Many seniors lose confidence behind the wheel due to age-related health issues like deteriorating eyesight. If this applies to you, you might consider selling your car and using senior-friendly transportation services instead.
Keep in mind that your lifestyle needs will change as you get older. While you may not need to make modifications""like quitting driving""immediately, it's worth keeping them in mind for the future. At least once per year, revisit this topic and ask yourself what lifestyle changes you might make that will allow you to more comfortably enjoy your golden years.
Be Safer at Home : services and devices
Although our homes are intimate spaces that we cherish, potential hazards might put us at risk of injury or harm. Being aware of the different unsafe habits and dangers that could arise at home will ensure better safety. Here are some guidelines to keep you safer at home.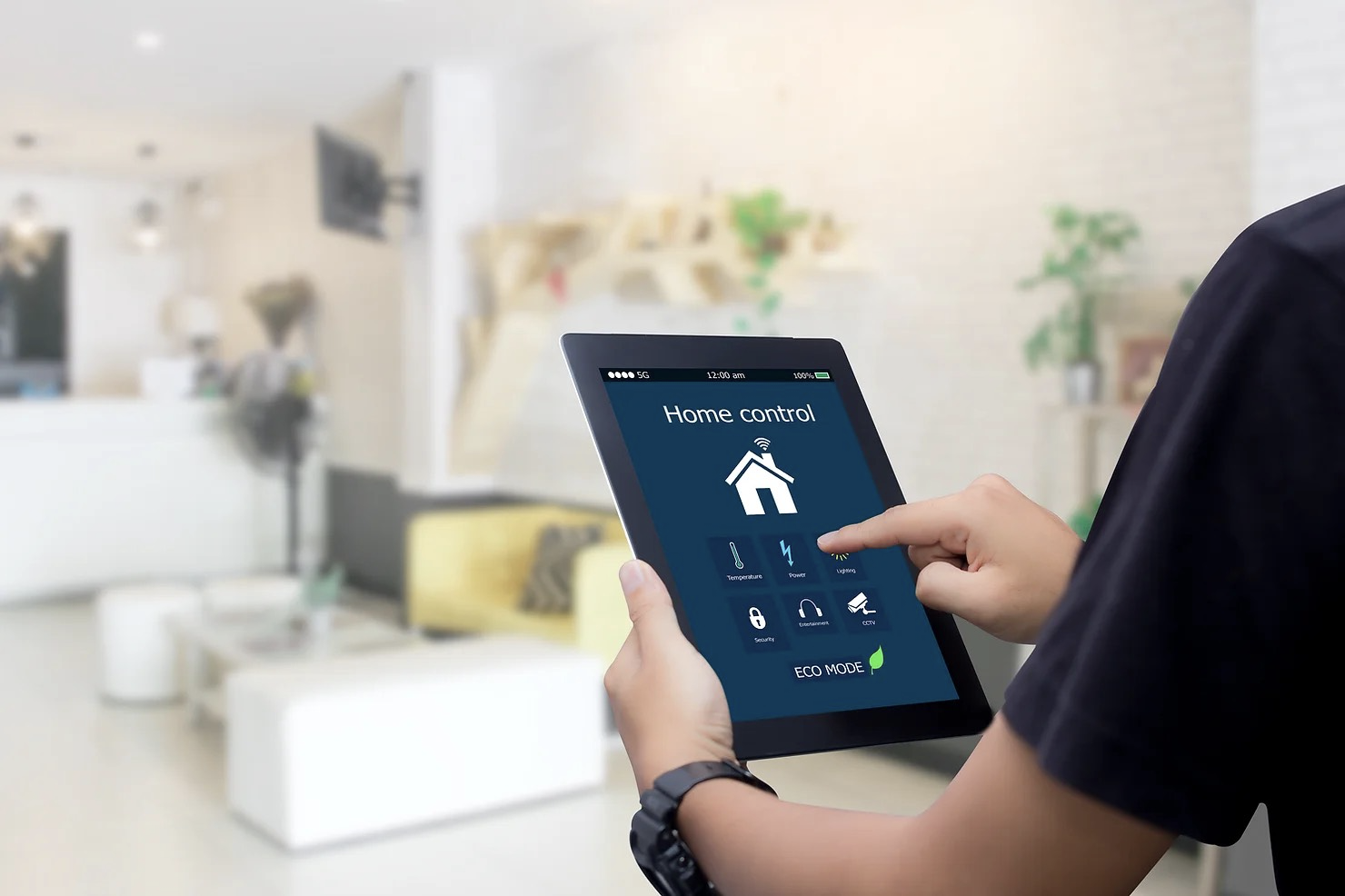 How to Avoid Falls and Injury
Staying on your feet is more about being fit and having good reflexes. Weak muscles and joint stiffness can result in loss of balance.
For the right balance, take care of your health and fitness. Exercise and eat a good diet, and if you have a condition, get medication. Also, if your eyesight is fading, consider a medical solution. This also applies to your hearing. Get tests to find out if you need any aids or treatment.
Safety in the Kitchen
The kitchen has many potential hazards, including gas and electricity, running water, fire risk, and food poisoning. To prevent accidents, keep your kitchen layout simple for accessibility.
In case a pan or something catches fire, never throw water on it. Turn the heat off and leave the kitchen""dial 999 for assistance.
Also, have a fire extinguisher on standby to avoid using unconventional methods of putting out fires.
To prevent food poisoning, observe hygiene. Always clean your hands before handling food, and ensure food is cooked correctly to kill germs. Before you even prepare food, inspect the ingredients to ensure they are fresh or edible.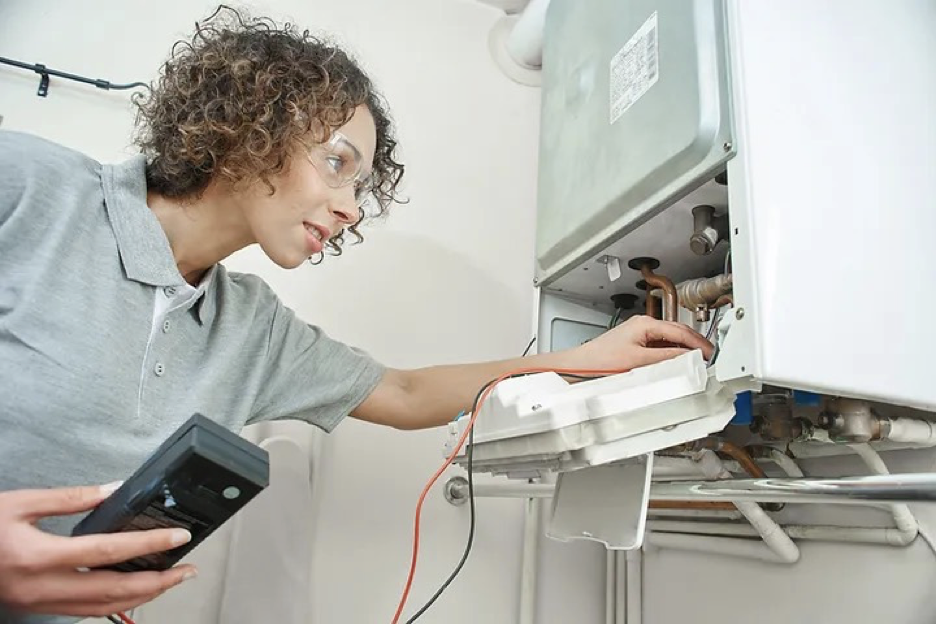 Gas, Solid Fuel, Fire, and Electrical Safety
Embrace measures to protect yourself against fire, carbon monoxide poisoning, and electrical shock. Here are simple ideas you should consider:
Fit a smoke alarm in different areas of your home and test the alarms regularly, maybe once a month.
Don't leave appliances plugged at night unless they're designed for that purpose.
Use fireguard
Plan an escape route and practice regularly.
Ensure your gas appliances are installed well and tested for leaks regularly. Also, install a carbon monoxide sensor. If you suspect a leak, open all doors and windows. If there's a fire, call 999 for help.
For electrical safety, only buy appliances with a safety mark. Also, inspect plugs and sockets for damage. Water conducts electricity, so always keep all points near an electrical current dry.
Make a list of tasks you'd like to outsource to enhance quality of life
Aging can make everyday tasks like doing the laundry or mowing the lawn more tedious. If you find these jobs are getting increasingly burdensome, consider outsourcing them. This will not only allow you to save energy, but it will also free up your time, ensuring you can make the most of your retirement.
Lawn care is one great example. Jobs like pushing a lawnmower, raking leaves, and pruning trees and hedges require significant physical strength.
Obviously we can not not site our own service : as a senior find a mobile hair stylist near you.
Grocery shopping and meal preparation are also chores that can become more time-consuming and less enjoyable with age. If this applies to you, consider getting a meal delivery service. Companies like Healthline offer a list of senior-friendly options, including those that deliver a meal kit you prepare yourself and those that provide a ready-made meal.
Aging in place can be a wonderful way to maintain your community connections and preserve your independence as you get older. Follow the tips above to make sure you can age in place successfully and safely.