Looking for a mobile barber near you ?
Now the barber comes to you : mobile barbering and styling is not any more reserved to celebrities, who have their barber or glam squad travelling with them. Have your regular men's haircut, buzz cut, mustache trim or even a beard touch up to conceal the grey in the comfort of your home. Let the mobile barbershop come to you !
The Best Mobile Barbers Near You
Rely on mobile barbers and mobile barbershops
Now the barber becomes mobile : mobile haircutting and styling is not any more reserved to celebrities who have their barber travelling with them. Have your regular men's haircut, buzz cut, mustache trim or even a beard touch up to conceal the grey. Let the mobile barbershop or salon come to you.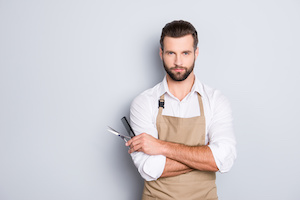 A mobile hairstylist or barber is someone who works outside the confines of a hair salon or barbershop and travels to the customer rather than having the customer travel to them. There are two types of mobile stylists. The most common, and least expensive, is the stylist who carries their equipment with them and provides services such as haircuts, hair coloring and hair styling inside the customer's home or place of business. (Other salon services such as massage, waxing and mani/pedis may be available as well.) The other type of mobile stylist is one who uses a vehicle such as a trailer or a camper as their salon, and customers come inside to receive their services.
Find a mobile barber near you
You should find a mobile hairstylist near you anytime, because mobile hairstyling is a convenient option for many.
Some people have an extremely busy schedule and have difficulty finding the time to go to a salon or barbershop. It's simply easier for the stylist to come to them. Additionally, many people with health problems, disabilities and those recovering from illnesses or accidents may find it easier to have their stylist or barber come to them. Apart from that, nothing beats receiving services in a space that's comfortable and familiar. And what's more comfortable and familiar than one's own home? Another benefit of mobile hairstylists or barbers is their cost, which is typically less than the cost for traditional stylists, as they don't have to pay overhead for a large salon or for other staff members. Follow this link if you want a complete definition of what is a mobile barber.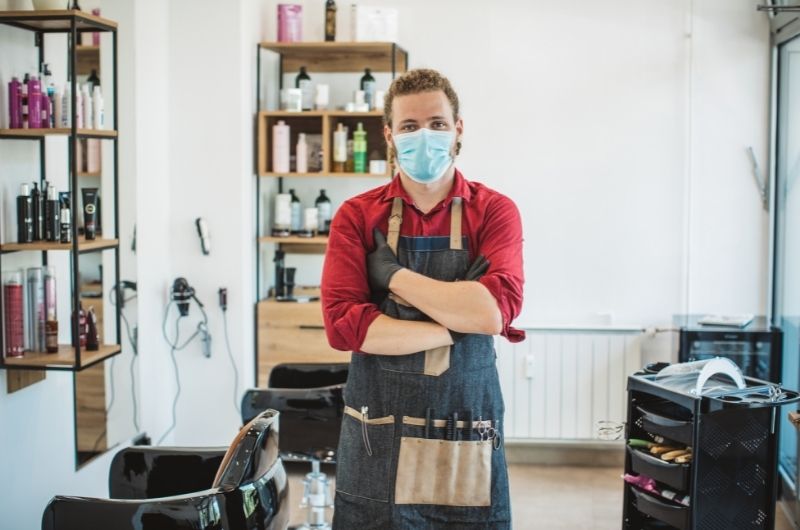 Select the right mobile barber for you or your loved ones
With very little humility, we might say "Thanks to DashStylists" ;-)
Once you've decided that a mobile hairstylist is the best option for you, your next step is finding one. Though they can be found anywhere, most are found in or near larger cities. If you live in a rural area, finding one can be a bit trickier.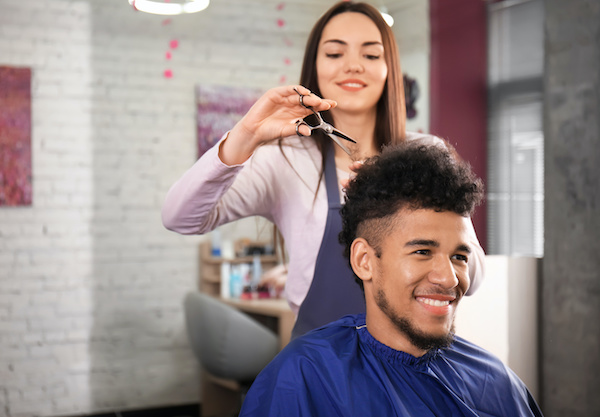 Regardless of where you live, here are a few tips to help get you started:
Internet: When searching for nearly anything, the internet is typically the best place to start. You can type in the keywords "mobile hairstylist" or "mobile hair salons" and then type in your city to get a list of options near you.
Word of mouth: Ask around. Friends are often a good source and are more than happy to refer you to someone they know.
When receiving any service from someone new, it's a good idea to check out their online reviews first.
and like your regular beautician in a salon, don't forget to tip your stylist or barber
Find more information and resources about mobile barbering.