14th of November, 2023
Generally speaking services are far more developed in the US than they are in Europe, so it can come as a true surprise to see that some at-home services are not as much popular in the US as they are in other "wealthy" countries, especially in Europe.
Yet several at-home services are experiencing rapid growth in the US due to technological advancements and changing consumer preferences :
Food and grocery delivery services: obviously Covid played a huge role these past years, but consumers' preferences amongst the teenagers and young professionals are the main factor
Telehealth services: virtual consultations with healthcare professionals have risen thanks to technology innovations and startups
Streaming services: another Covid outcome, although not strictly service-based, streaming platforms like Netflix, Disney+, Hulu, and Amazon Prime Video have seen a huge growth these past 5 year
Personal Care and Beauty Services: on-demand beauty and wellness services, including hairstyling, barbering makeup, and massages at home. With a market share below 5%, at-home wellness services in the US are way behind other comparable countries, where the norm is around 20%
Online Fitness and Wellness: Apps and platforms like Peloton, Mirror, and Vivo (for Seniors) offer virtual fitness classes, workouts, and wellness programs for users to access from home.
Beauty delivered at home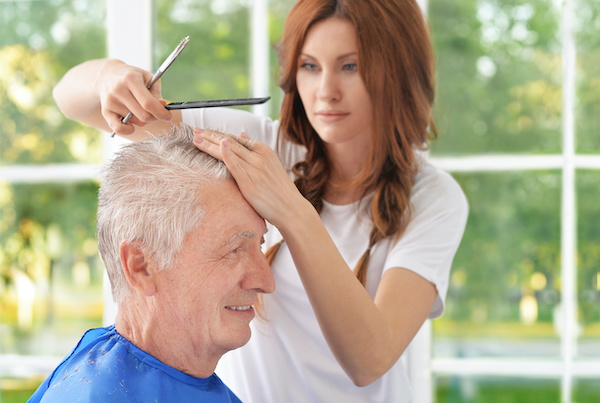 Starting with the beauty industry and the mobile hair stylists. Most of the time in the US, at-home hair services are synonym of wedding or special occasion, like prom nights. Or they are the privilege of celebrities, who have their own "glam squad" coming to their house or where ever they are to style their hair or take care of their make up (or wealthy people who can afford this type of high end services.
Hence the market looks underdeveloped In the US : one can estimate that mobile hair services represent less than 1% of the whole hair salon industry. Whereas in Europe mobile hairstylist represent more than 10-15% of the market in most countries. In France, for instance, mobile hair services are booming, it is doubling every ten years since 2000, and it is represent now about 25% of the market.
In the same category of course you will find whatever beauty services you can imagine like make up, facials or nails ...
Expended senior care at their home
Companies in this industry provide services at people's home. Whether these services are medical or not, they essentially aim at making senior citizens' life easier and more comfortable.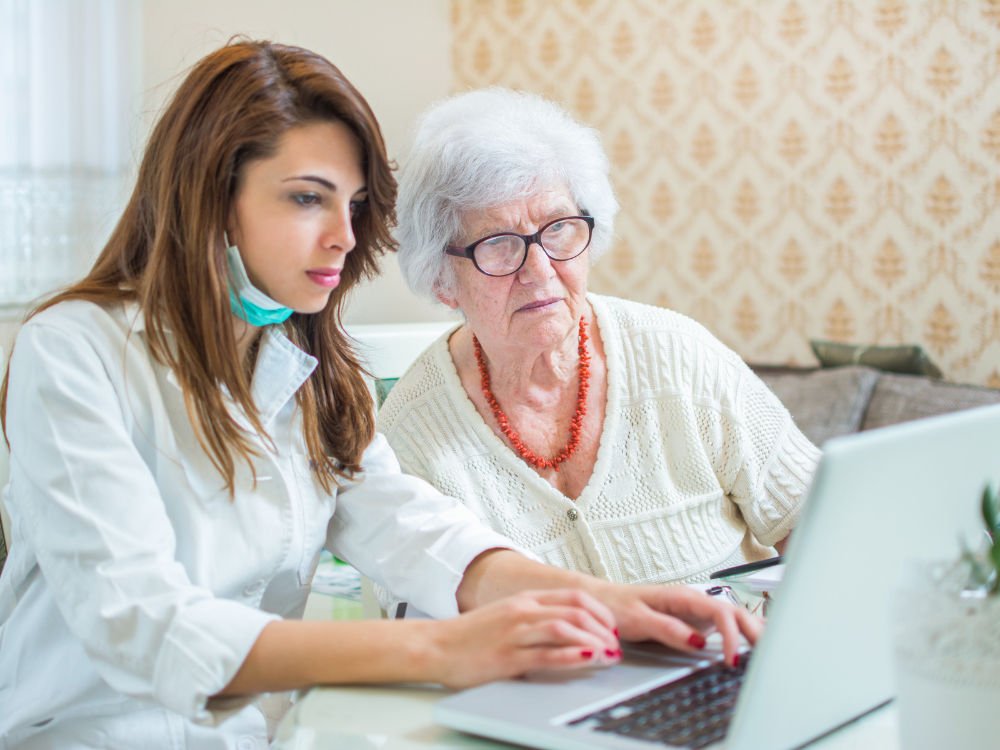 According to Ibisworld, the market researches company, the primary activities of this industry are :
Providing homemaker and companion services
Administering in-home physical therapy
Providing in-home hospice care
Providing 24-hour home care
Administering in-home occupational and vocational therapy Providing in-home dietary and nutritional services Administering speech therapy
Providing in-home medical care
(Source : IBISWorld Industry Report, Hair & Nail Salons in the US, October 2017, Kelsey Oliver)
Healthcare services on demand and at home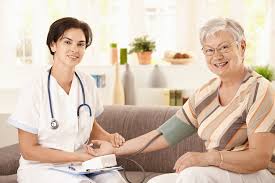 Sending healthcare professionals, especially family physician at people's home is not that common in the US. But it is very popular in Western Europe, and is has been for more than 50 years. Surprising, uh ? For example, "SOS Medecin" (meaning SOS physician") has been founded in France in 1966 (https://en.wikipedia.org/wiki/SOS_M%C3%A9decins).
Especially in large urban areas or main cities it is a very common way to have access to a physician, for families with young kids or for the elderly. You call them when you observe or feel sick and you think you need a clear diagnosis and probably medicines. They are on call 24/7 so you can call them at night when other healthcare facilities are closed and you wouldn't want to wait until next day or with a sick baby or toddler it is not easy to go to the closest facility.
Generally it is a bit more expensive than a regular urgent care, so the conveniency is felt like it is worth it most of the time.
The growing number of independent workers in personal services : Hair stylists and Barbers
Everywhere in the world, there is a trend of transitioning from an employee status to self employment, and this is not limited to the gig economy.
In the services, especially in the beauty industry, more and more workers are self employed
Times have changed. Innovation and technology have brought tremendous changes and transformation to many industries. Not even the hair stylists in your local barbershop and hair salon have been left behind. Whereas there may still be debates on whether hair services are essential or nonessential, most of us will need a haircut sooner than later. However, the conventional business owner versus employee arrangement may not be viable or sustainable in the long run. Independent hairstylists have recently gained popularity in the US. With the ongoing economic pressure brought about by the COVID 19 Pandemic, the trend may rise.
Times have changed. Innovation and technology have brought tremendous changes and transformation to many industries. Not even the hair stylists in your local barbershop and hair salon have been left behind.
As a hairstylist or a beautician, embracing innovation such as independence is vital to ensure self-sufficiency and increased earnings. This model is advantageous for business owners and the independent contractor and provides a level playing field and mutual benefit. It offers the benefit of flexibility as beauty pro can operate from a convenient space and at their time. Similarly, salon owners do not have to worry about fulfilling demanding employment and tax obligations. Instead, they enjoy exemptions for having independent employees.
The COVID19 pandemic and the digital economy have amplified the trend
Economic tides have hit hard on beauty pros and barbers, causing significant loss of jobs. Luckily, innovative company brought a revolution that cushions the industry. Like ShearShare, a mobile app that aims at connecting independent stylists with salon owners where they can get space to carry out their craft, or DashStylists.com, a mobile barbering and hairstyling company. These sorts of apps and websites make the life of the independent worker much easier. For example in enabling the stylist to lease convenient spaces nearby and with flexible on-demand need terms, which frees unnecessary financial obligations, and all that with the touch of the finger and in minutes.
With this newfound freedom and opportunity, the future of independent hair and beauty specialist is secured. Although there have been attempts by some states to demand taxes from independent stylists, these digital companies are a tremendous boost to the concept. Besides connecting a stylist to some working space, it allows the client to find nearby beauty and hair services as well as enable both parties to agree on terms before the physical meeting.
As we struggle with the challenging economic times, it's wise to embrace innovations that help us to thrive. Independent stylists should also secure their businesses with insurance as well as personal medical cover. Above all, offer your clients the best service so that they will keep coming back.