1st of November, 2022
Get hair and nails services in your senior living community
Since 2022, DashStylists has offered onsite hair services in most senior living communities.
Now you can have a barber or a hairstylist travelling to your community with DashStylists.com
The process is easy. Ask your Activities Director or check online at www.dashstylists.com to find the mobile barbers and mobile hairstylists in your area. Browse their profiles, check their prices, and pick the one who is the best match for you.
Online booking of a personal hairstylist that will come to you is as easy as ordering a pizza:
Choose the barber/hairstylist you like best.
Select the service(s) you want from your preferred stylist.
Select the day and time, based on the stylist's availability.
Confirm and pay online.
Interested? Take a look at the at-home hairstylists and mobile barbers near your community.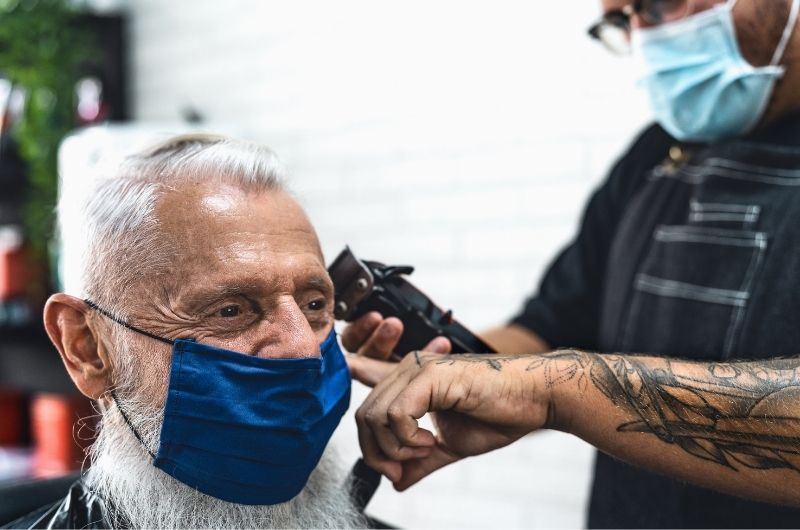 How it works if you are mobility-challenged
Instead of doing your hair in your community's beauty shop, our stylists come to your apartment or bedroom. They will bring all the equipment they typically use in a salon, like clippers, scissors, hairdryer, hot tools, etc.
Our mobile hairstylists have experience serving people who are in a wheelchair or bedridden
They are equipped to provide virtually any type of styling service desired. Plus, they will bring the specific equipment they might need, like a portable shampoo basin to wash hair, while the client sits in a regular chair or in a wheelchair.
DashStylists hairstyling services are safe and secure
All the hairstylists and barbers working with DashStylists are checked and licensed (by the state Secretary of State). They have all experience with 55+ residences, continuing care retirement communities, assisted living communities and nursing homes.
DashStylists is endorsed by Atlanta Regional Commission Aging Division and listed in its official vendors list.
Interested? Take a look at the in-home hairstylists and barbers near you. If you have any questions for yourself or for a relative, call us at 404.960.1747. Or email us at contact@dashstylists.com .