1st of November, 2022
Get a hair service in a senior living community or any other beauty service
Now it is possible to have a barber of a hairstylist travelling to your community with DashStylists.com
Since 2020, DashStylists offers on-site hair services in many senior living communities (starting with Georgia and Florida).
You can either enquire to the Activity director or directly check online www.dashstylists.com who are the mobile barbers and mobile hairstylists in your area. Browse their profiles, check the different prices and pick the one who is the best match for you.
Booking online your personal hairstylist that will come to you is easy as ordering a pizza :
once you have chosen the barber/hairstylist you like best,
on the page of this stylist you select the service(s) you need,
then you select the day and time based on the stylist availability,
and finally you confirm and pay online.
Interested ? Take a look at the at-home hairstylists and at-home barbers near your community.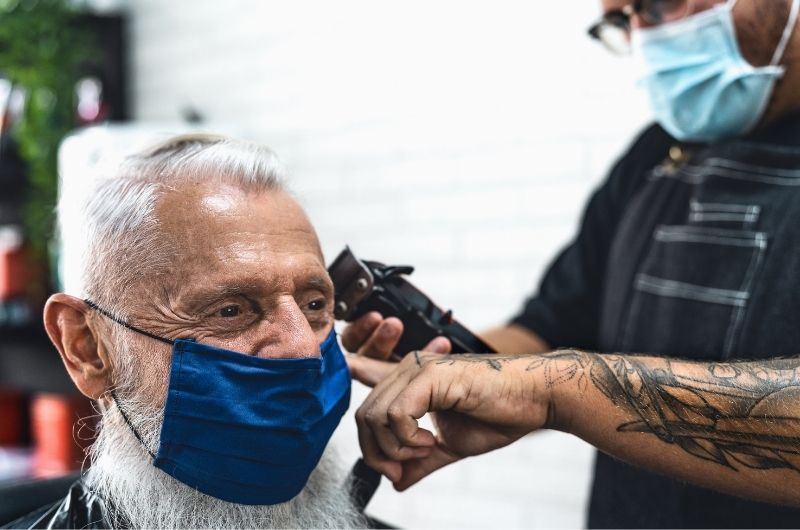 How it works if you are in a wheelchair or bedridden
Instead of doing your hair in the beauty shop of the community, they would come to your appartement or bedroom. They bring with them in a large case the whole equipment they would have in a salon, like clippers, scissors, hairdryer, hot tools …
Because you deserve it, our mobile hairstylists have experience serving people in a wheelchair or bedridden, and they are equipped for that.
Plus they can bring with them specific equipment like a portable shampoo basin to wash you hair when you are sitting in a regular chair or in a wheelchair.
DashStylists is a safe and secure service
All the hairstylists and barbers working with DahStylists are checked and licensed (by the Secretariat of State). They have all experience in 55+ residences, continuing care retirement community, assisted living communities or nursing homes.
DashStylists is endorsed by ATLANTA REGIONAL COMMISSION OF AGING and listed in its official vendors list.
Interested ? Take a look at the at-home hairstylists and at-home barbers near you.
If you have any questions for yourself or for a relative, give us a call : 404.960.1747 or shoot us an email : contact@dashstylists.com